Details and Specifications
The Mosin-Nagant is an old warhorse with a massive production of approximately 37 Million rifles from 1891 - 1965.
A time proven design that is rugged and simple with combat experience that spanned almost a century.
Typical of older military rifles, the Mosin - Nagants were never intended to be equipped with optical sights, even though their potential accuracy may warrant it. The straight bolt handle design precludes mounting any modern sighting system without extensive modifications by a gunsmith, Until now…..
AMEGA MOUNTS has combined the proven features of the Mini-Scout-Mount™ with the unique design and reliability of the Mosin-Nagant to create a solid, bolt-on scout scope base.
BOLT ON DESIGN …No drilling, cutting, machining or permanent modifications are made to the rifle's bolt or receiver.
PICATINNY STYLE SIGHT BASE accepts all modern tactical sight systems (red dot, Pistol, or Scout Scopes)
PRECISION EXTRUDED AND MACHINED ALUMINUM ALLOY provides a balance of strength and rigidity at a moderate weight
FLAT, NON-REFLECTIVE, HARD ANODIZED FINISH reduces shine and glare while providing protection from corrosion and wear
DOES NOT INTERFERE WITH OEM SIGHTS when scopes or other sighting devices are not attached
ACCESSORY FRIENDLY for mounting flashlights, lasers, etc. with Tactical Light Mount Kits™ for right or left-handed shooters
FITS Models 91/30, including 1938 and 1944 Carbines
A Mini-Scout-Mount™ is the BEST solution for upgrading your Mosin-Nagant.
XXXl
Barrel Does not matter for this mount !
XXX.
Suggested Accessories for the Mosin-Nagant
When combined with our Tactical Light Mount Kit ™ it is your BEST solution for attaching a flashlight or laser sight to your Mosin-Nagant. Add a pistol scope or red-dot sight and you have one of the fastest handling M-N ever assembled!
Our Tactical Light Mount Kits will fit ALL models of the Amega Ranges Mini-Scout-Mounts.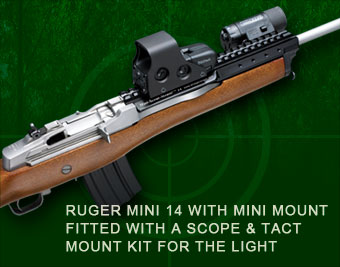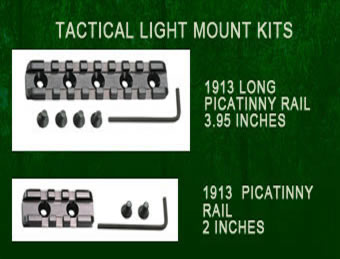 FAQs for Mosin-Nagant Mount