Suggested Accessories for the Ruger® 10/22 Takedown
When combined with our Tactical Light Mount Kit ™ install a flashlight for home defense or patrol duty. With all of the features of the proven Mini-Scout-Mount ™ design, you can take a flexible and reliable 870 to a whole new level of performance.
It is your BEST solution for attaching a flashlight or laser sight to your Mini. Add a pistol scope or red-dot sight and you have one of the fastest handling scout carbines ever assembled!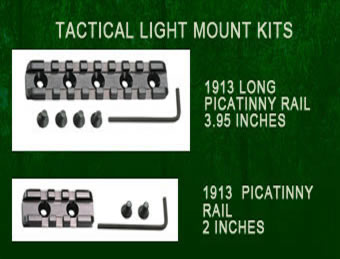 Where can I obtain replacement parts ?